Rhinoplasty – Aesthetic surgery of the nose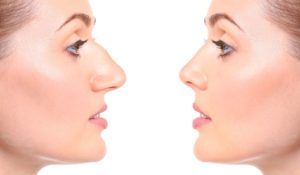 Types of nasal deformity
•    constitutional – congenital
•    posttraumatic
•    postoperative
The aesthetic rhinoplasty has to be adjusted to each individual patient because nose is not an isolated anatomical entity but is a part of the integral facial type and an important determinant of the personality.
Dr. Vladimir Boric and his team at the IMED Polyclinic is dedicated to such an individualized approach to each patient and has extensive experience to deal with nasal aesthetic and functional problems.
Different types of rhinoplasty
•    reduction rhinoplasty
•    augmentation rhinoplasty – correction of the "saddle nose deformities"
•    frontal view irregularities
•    secondary or posttraumatic rhinoplasties
The key elements leading towards the decision to undertake the surgery
•    clear and unequivocal motivation
•    objective indication
•    understanding of the procedure
•    personal decision without outside pressure
Before rhinoplasty
A preoperative medical exam is required in order to detect the potential contraindications for the operation. We routinely require the basic blood exam, ECG and if necessary, on individual basis, other more elaborate evaluations.
The surgery
•    routinely we apply general anaesthesia or local with intravenous sedation
•    the incisions are normally placed inside the nostrils
•    open rhinoplasty is applied only in exceptional posttraumatic or secondary rhinoplasty cases
The recovery
Patients after rhinoplasty do not need a prolonged period of rest and isolation. The recovery period is one week for most of the cases.
The result
The result of rhinoplasty must satisfy several basic criteria in order for the operation to be qualified as successful:
•    balanced form of the nose both anatomically as well as in the context of the individual facial characteristics
•    normal function
•    the result should reflect, as much as possible, the subjective aspiration of the patient
•    overall self-confidence