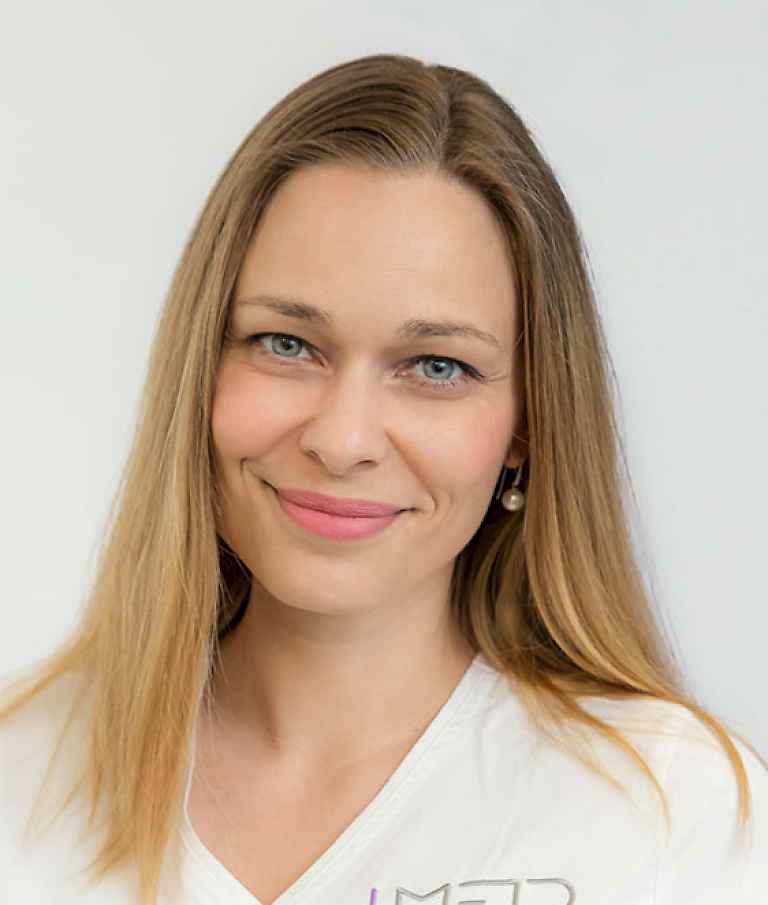 Lana Skorić, Univ.mag.med.dent. was born in 1982. in Šibenik. After graduating from dental high school "Dental Center Marušic" in Split and interning at a dental laboratory, "Kimmel, Zahntechnik" GmbH, Koblenz, Deutschland, she enrolled in the School of Dentistry at the Friedrich-Wilhelms-Universitaet Bonn. She successfully completed study in 2008, but during the study she further improved her knowledge by attending the symposium in prosthetics technology and materials organized by the German Society of Dentists, and Periodontists, the Symposium organized as part of the German Association of Periodontist. After her internship at the Health Centre West – Zagreb, she passed the exam, and in 2010 joined the team at the Clinic IMED.
She is fluent in German and English, and continuously improves professionally at national and international professional courses and conferences.
In 2012 Dr. Skorić began hew postgraduate studies in periodontology at the University of Vienna.